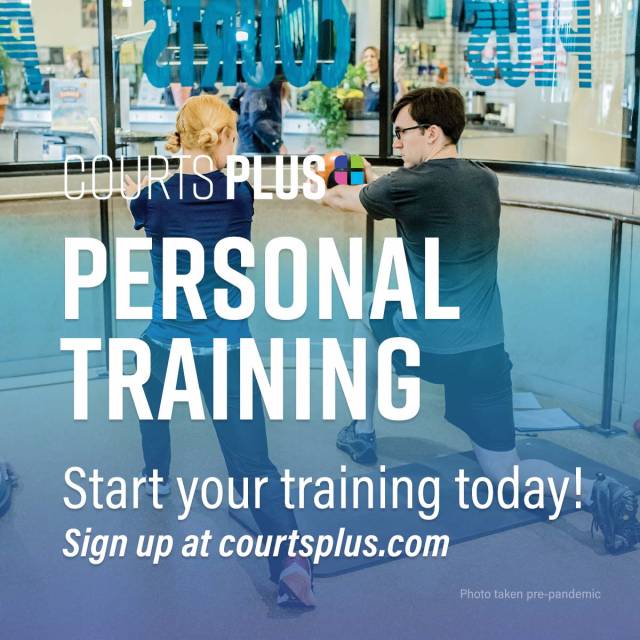 Posted: January 21, 2022, 2:06 pm
Get serious about reaching your fitness goals by working with a Personal Trainer here at Courts Plus. 
A personal trainer can develop an custom workout program for you that is safe and effective. Let the experience and education our trainers guide you on your road to success!