Courts Plus News
Saturday, August 14, 2021 - 8:30am
Join us for our Summer Pickleball Tournament! This is a 1 day tournament on Saturday August 14 with a Rain day of Sunday August 15 at Crestview Park in Elmhurst. There is a limited draw so register now for your level.
Massage Therapy returns to Courts Plus on Monday, July 12! Restore yourself with a massage from one of our experienced therapists. Call us at (630) 833-5064 to book an appointment.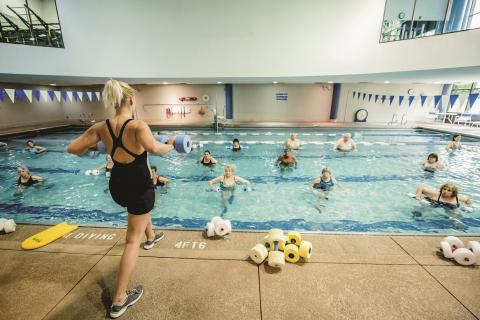 We're diving back into the water! Aquatic classes are scheduled to come back July 6! Join the dance party with Lucy and Aqua Zumba or grab some water weights for our low impact cardio class, New Waves with Kathy S.
Beginning Friday, June 11: No capacity limits on the Fitness Floor!
Beginning Monday, June 14:
No indoor group exercise capacity limits or reservations needed except for cycle classes (reservations continue for outdoor and virtual classes)
Pool reservations will no longer be needed as of Monday, June 14
Whirlpool, sauna and steam rooms reopening
Additional cardio equipment, including rowing machines, Air Bikes and exercise accessories, will return to the Fitness Floor
Tables and chairs will return to the Main Lobby and downstairs Tennis Lobby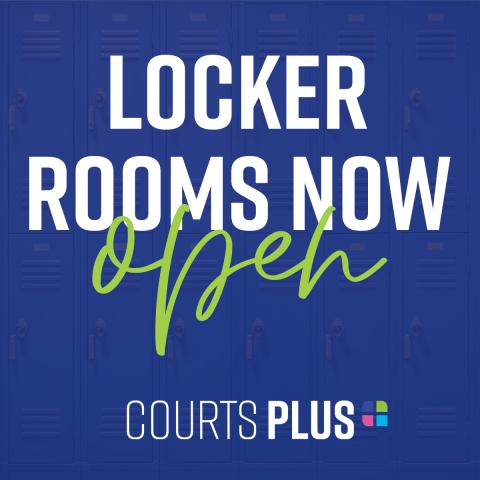 We're thrilled to announce updates to several facility guidelines!
Good news - the locker rooms are now open at Courts Plus and, effective immediately, we have updated several mask and capacity guidelines including: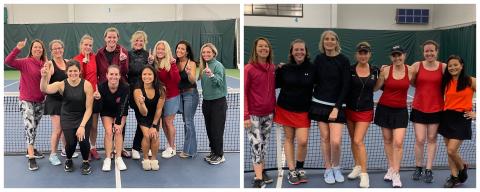 Congratulations to the Courts Plus Division 2 National, Division 3 National and Division 3 American Women's Travel Tennis Teams for making it to the playoffs in your respective divisions in the NITTL (Northern Illinois Traveling Team League).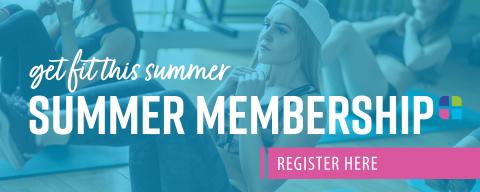 Make your summer count with our 99-day Summer Membership! From swimming to group-ex and the fitness floor - build a fitness plan that works for you! 
Late last week, the Governor announced that our State will move to the Bridge Phase on Friday, May 14 and if things continue trending in a positive way, we will progress through to Phase 5 as early as June 11.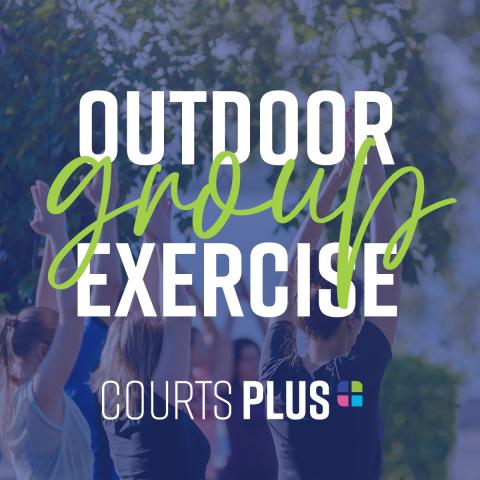 Work out with us outside! Outdoor Group-Ex returns to Plunkett Park this May. Classes are free to members and registration is required. Register for class anywhere between 1-4 days before, but no less than 24 hours prior. $13/class non-member.
The Courts Plus roofing replacement project is on schedule with a tentative completion date of May 12. Work will begin on the roof above the fitness floor so please be aware of the following member impacts: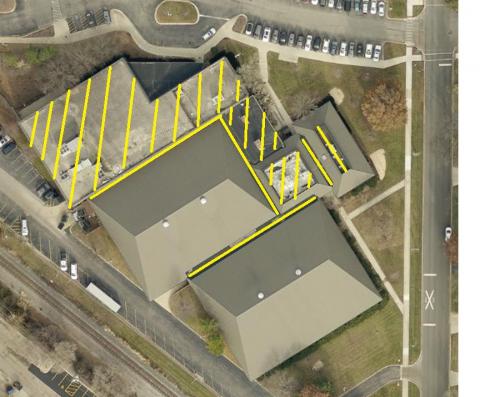 The Courts Plus Roofing Replacement Project begins on Monday, April 12. Tentative completion date is May 12. Please note that all dates are subject to change due to weather impacts.
Breathe more comfortably during your workout with a face bracket - a small, silicone insert that fits between your face and mask. It keeps your mask from sitting directly on your face, providing more space to breath and focus on what's important - your health!
Pages