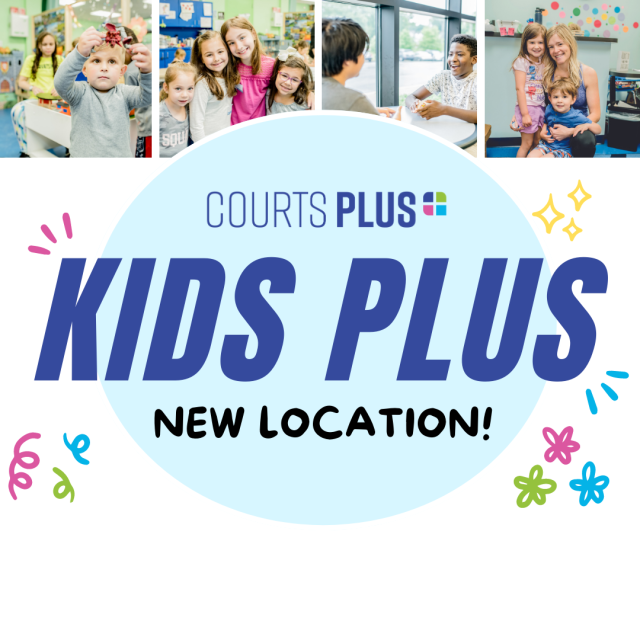 Kids Plus childcare will move to the lower level of Courts Plus effective Monday, August 14. Signs will be posted in the facility to show you how to get to the new location. Expanded hours also begin August 14. 
Monday-Friday: 8:30-11:30 am and 4-7 pm
Saturday: 8-11:30 am

Please note that the entire Courts Plus facility is closed on Saturday, August 12 and Sunday, August 13 for our annual cleaning and maintenance.