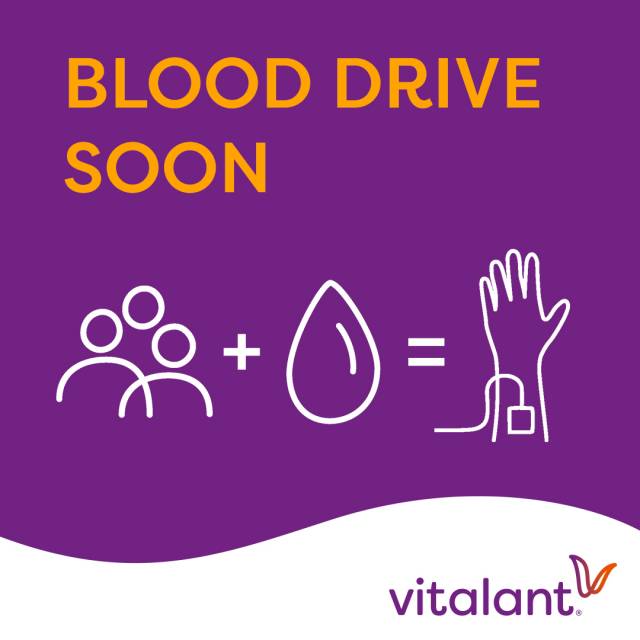 A single blood donation can save up to 3 lives. Please donate and support the lives of the community during our upcoming Blood Drive on Saturday, September 25, 9am-2pm.
Donors can schedule an appointment by visiting vitalant.org. Appointments recommended, face coverings are required.
The day of the blood drive, donors should prepare by eating well and staying hydrated. Please bring an ID to the drive.