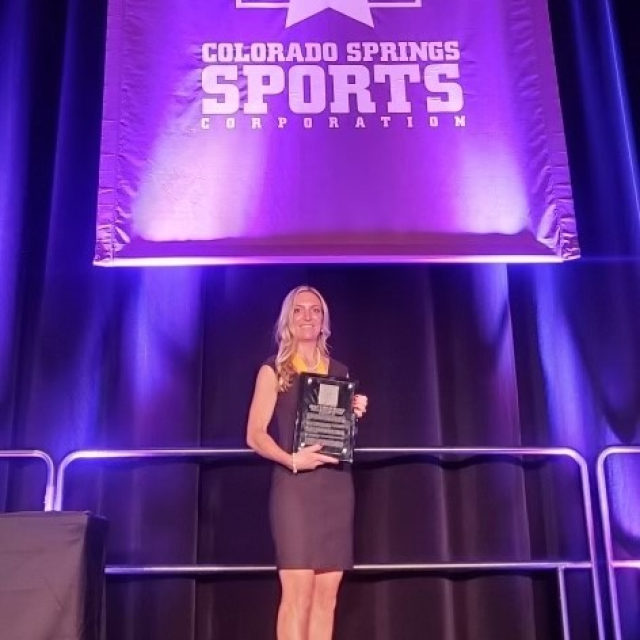 Congratulations to Courts Plus Tennis Pro, Becky Bucolo, who received the Colorado Springs Sports Hall of Fame Award this week!
As a high school athlete in Colorado, she was the first tennis player in state history to win four consecutive 4A singles titles. With a 68-0 record, she was one of the best high school tennis players in Colorado history.
At Notre Dame, she earned the Big East Rookie of the Year as a freshman and was ranked 8th in the country in doubles her junior year. She currently holds ten Denver, State and Intermountain Section Championship titles.
Becky assists in coaching the ladies teams at Courts Plus and also mentors and gives lessons to junior tennis players. Courts Plus is proud to have her part of the team.