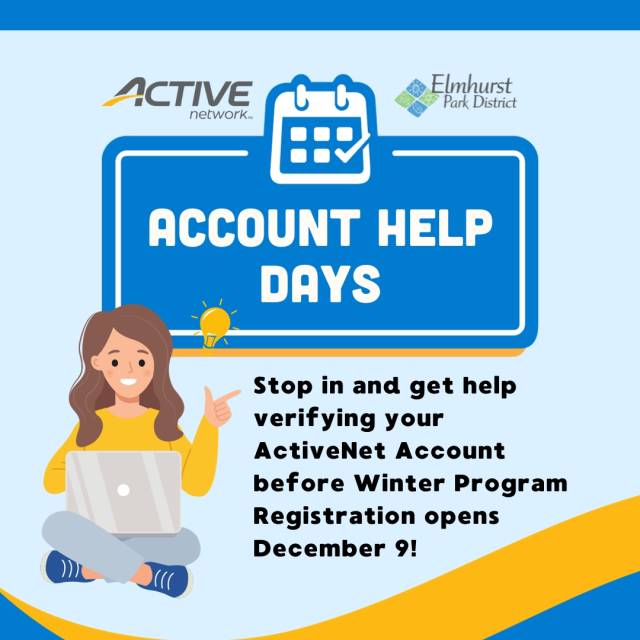 Stop in at a Park District facility this November and get help verifying your Park District ActiveNet Account before Winter Program Registration opens December 9!
Elmhurst Park District, including Courts Plus, is launching a new registration software, ActiveNet, this fall. Account verification and set-up will open to Park District and Courts Plus users on November 1, 2023. The ActiveNet software will replace the Park District's current software and be used for program registration, pass memberships and facility reservations.
Courts Plus memberships are switching to ActiveNet. Members will use their same membership cards and barcode to scan in when visiting Courts Plus. However, starting December 1, new member photos will be taken. The first monthly billing in ActiveNet for members will be on January 1, 2024.
Park District users can come in and receive help from staff with updating and verifying their accounts on select days in November.
Wagner Community Center: November 1, 8, 15, 29, 4-7 pm
Courts Plus

Tuesday, November 7, 5-7 pm
Tuesday, November 14, 10 am-Noon
Tuesday, November 28, Noon-2 pm

Kies Recreation Center

Friday, November 10, 10 am-Noon (during Bingo)
Friday, November 17, 11 am-2 pm (during the luncheon)