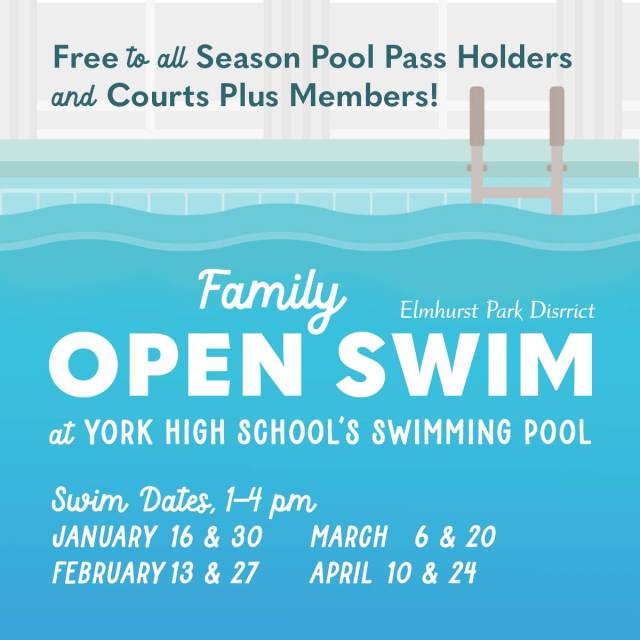 Bring your family for a fun-filled time at York High School's swimming pool on select Sundays, 1-4 pm this winter.
This free program is part of a cooperative agreement between Elmhurst School District 205 and the Elmhurst Park District. Lap swimming, open swim and diving boards will be available. All Elmhurst Park District outdoor pool rules apply (view rules here). This includes but is not limited to:
Children under the age of 9, or those in a lifejacket, must be supervised by an adult (ages 16 years or older). The adult must be in a bathing suit, in the water, within an arm's length of the child at all times.
No groups over 20 will be permitted without prior approval.
Must present valid Courts Plus ID/Season Pool Pass to enter.
For more information call (630) 993-4724 or email the Park District Aquatics Supervisor.
Upcoming Open Swim Dates
January 30
February 13 & 27
March 20 (March 6 date was cancelled due to pool maintenance at York High School's pool)
April 10 & 24