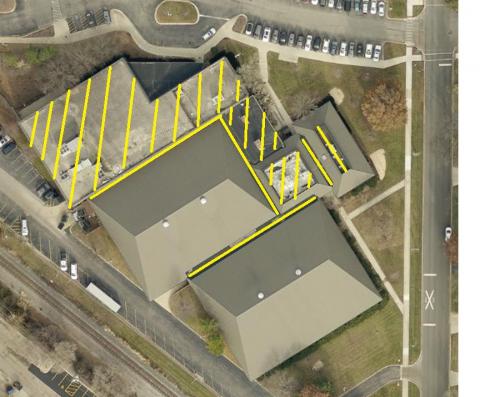 The Courts Plus Roofing Replacement Project begins on Monday, April 12. Tentative completion date is May 12. Please note that all dates are subject to change due to weather impacts.
Courts Plus will remain open during construction. Hours of construction will primarily be M-F from 7 am to 3:30 pm.
Possible Member Impacts:
Noise inside and outside of building- especially when working on the Fitness Floor roof
Odor from construction materials inside and outside of building
Dust outside the building during roof removal
Front turnaround will be closed for short periods of time for crane to lift materials onto the roof sections
Parking area on West side of building will be blocked off for staging construction materials
Thank-you for your patience as we complete this facility project.